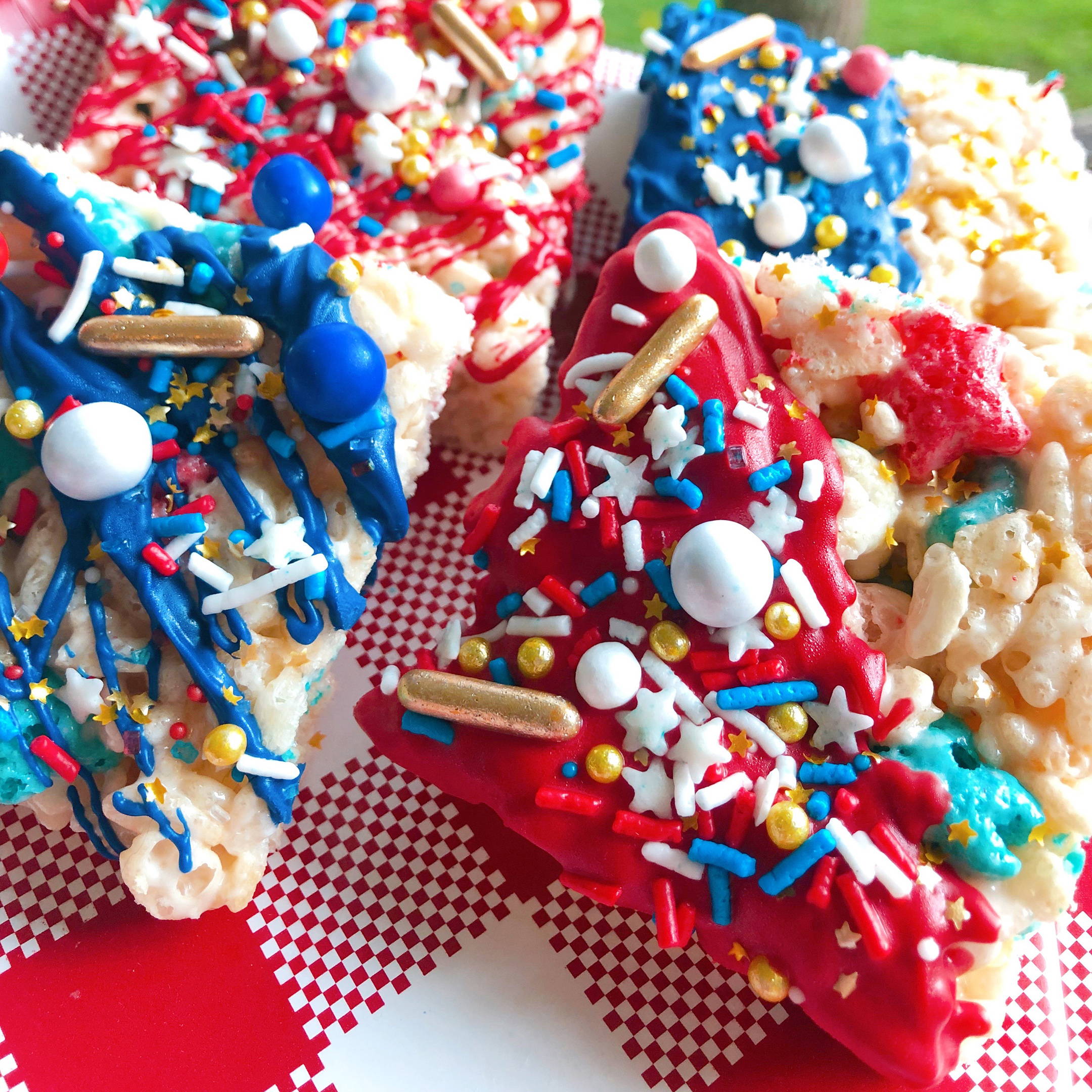 I have always really enjoyed cooking and baking, I especially enjoy tweaking recipes to make them my own. Even recipes as simple as Rice Krispy Treats! I feel as though these treats are just as much a staple of summer time goodies as deviled eggs. I went a couple steps beyond this classic recipe by adding in another cereal, drizzling on some colored chocolate and using the cutest sprinkles from Sprinkle Pop.

You can find the recipe for Rice Krispy Treats on the back of every Rice Krispies Cereal box (or a quick Google search). Its super easy! Six cups of cereal, one bag (10 oz.) of marshmallows, and three tablespoons of butter.

Instead of adding all six cups of Rice Krispies, I added 4 cups of Rice Krispies and 2 cups of Red, White & Blue Crunch. Make recipe as usual. Drizzle or dip in colored chocolate and add sprinkles of course! Sprinkles are from Sprinkle Pop (you must check them out! So many fun sprinkle combos. It was hard to choose but I went with the Old Glory II mix & some little gold stars.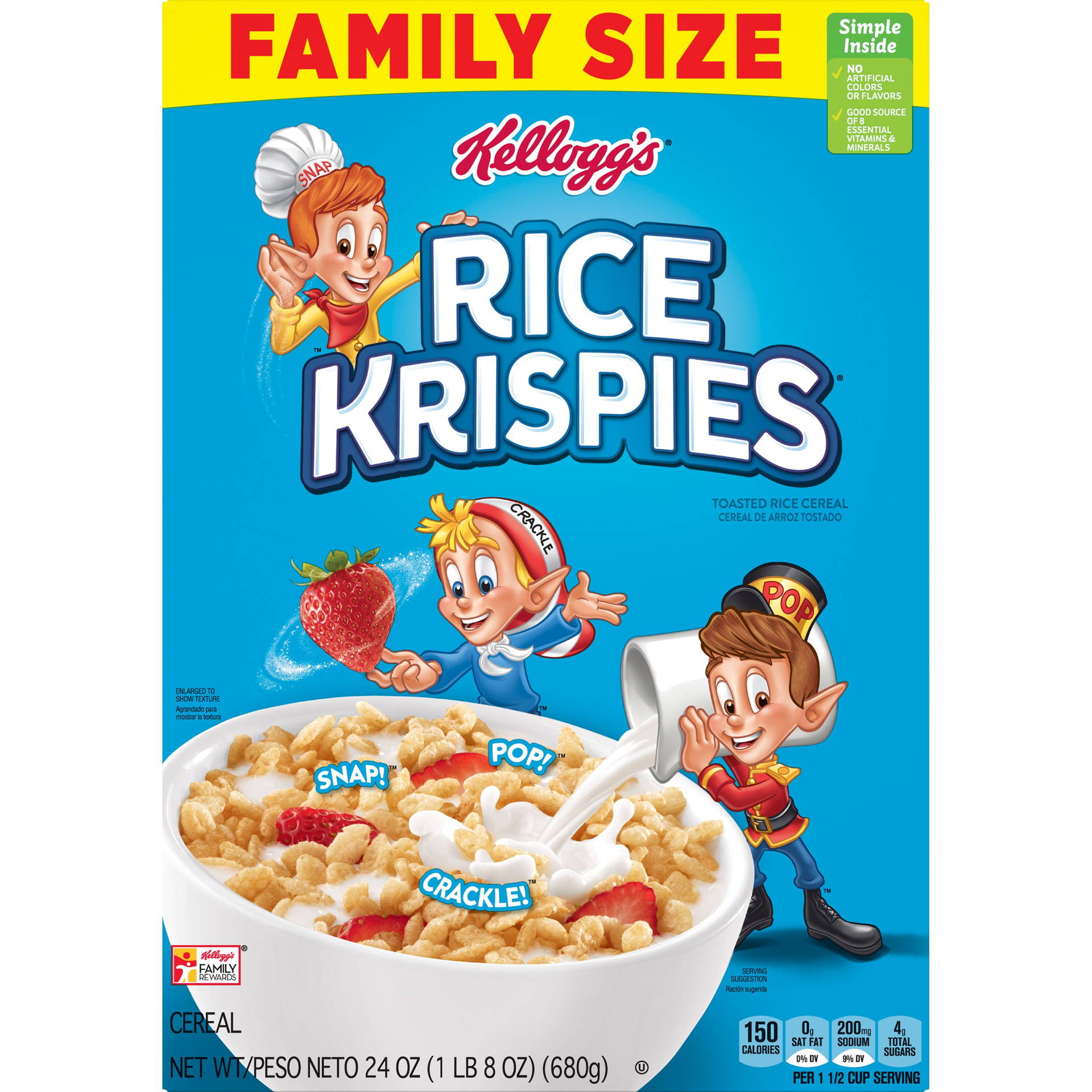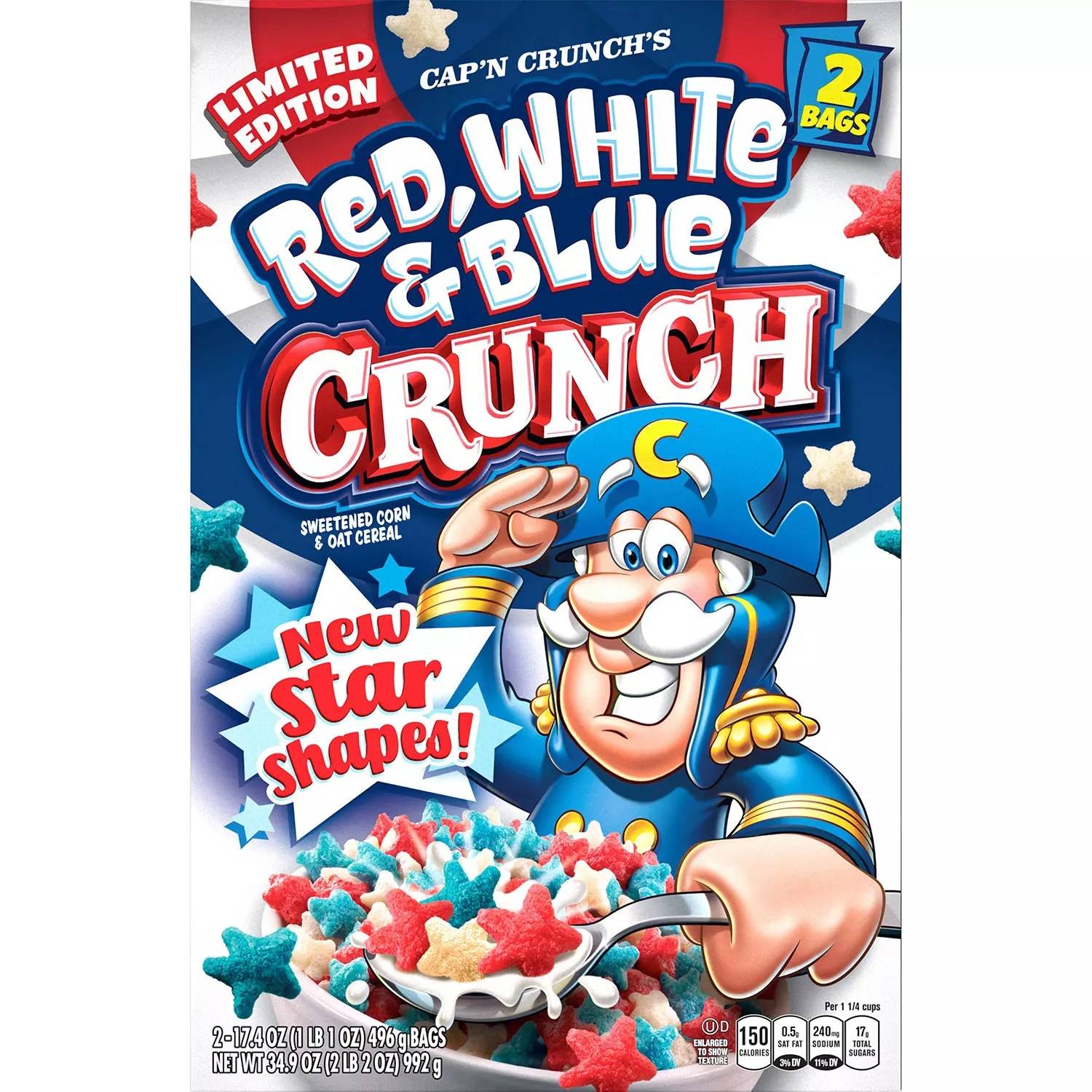 To add even more Patriotic flare, I made some quick treat toppers. They are super easy to make! You can use our 2" round stickers or use a 2" circle punch with paper or card stock. I stamped a sheet of cardstock and then used a 2" circle punch to punch out my stamp. I then glued the backs of the circles together with a toothpick sandwiched in the middle.
There are lots of creative ways to make your own treat toppers, I choose to keep it simple since the treats themselves stole the show! You can choose to put these in each serving or just make a few to decorate with. You don't even need to get a new stamp... just change your ink color! I used our Cherry Red & Royal Blue 2-Color ink (its on sale right now!).
AND to top it off (pun intended), I added a personalized touch to the napkins with our embossers. The design I used is Big House, but removed the address; be sure to make a note if you would like your embosser done in this style, noting Double Initials, bottom orientation worked the best for this project.
There are so many ways you can use our stamps & embossers. I hope this post helped to get your creative juices flowing! If you have any questions about this post or about our products please feel free to reach out!