Stamp & Stationery Gift Bundles
Looking for the perfect gift? Look no further! Our Stamp & Stationery Bundles are an excellent choice for ANY occasion. From housewarming gift to mothers day, we got you!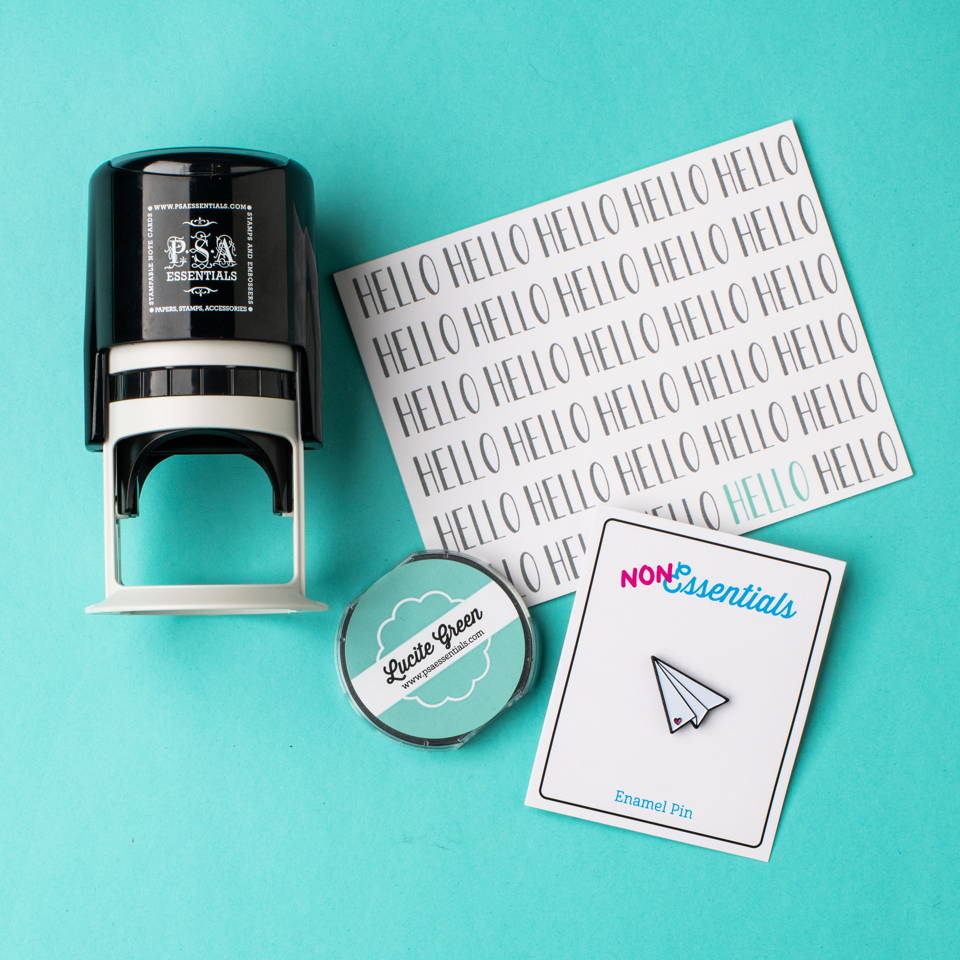 "My mother will definitely love this!
"Was desperately trying to find the perfect gift set for my mom - a stationery lover when I discovered this gem. Took only a few minutes to order and it shipped out so fast! Totally satisfied with the bundle and the quality of all the items ."
Still looking for the perfect gift this Mother's Day? We got you covered. Choose from our delicate gift set collection or customize your own.

Stamp & Stationery Bundles
We have put together 6 Gift Bundles and they are on sale for a price that can't be beat!
Each Bundle includes:
a Personalized Stamp Gift Box (see image below)
a box of folded notes w/envelopes
an ink pad to match the notes
an Enamel Pin.
Our Bundles make a great gift for any occasion!
Housewarming, Birthdays, Showers, and so much more!
Get your Bundle while supplies last!
Below is an image of our Personalized Stamp Gift Box, unboxed. Each Gift Box includes:
Self-inking stamp body, loaded w/black ink
Voucher tri-fold pamphlet w/voucher code & directions
Alignment Tool
*do not throw out ANY of the contents of your Gift Box until you have redeemed & received your order.